Archive for the 'IEEE BIBM09' tag
Brief: The BIBM09 conference was the very first conference I have ever attended. I learned a lot from the various speakers and poster sessions–
I thought it was really interesting how the trend is to now study and manipulate large interaction pathways in silico– a theme of which is the utilization of many different data sources integrating chemical, drug and free text as well as the connection of physical protein interaction pathways and gene expression pathways. There was even a project which dealt with the alignment of pathway graphs (topology).
Dealing with pathways especially by hand and in the form of a picture is probably the bane of many biologists' existence– I think that the solutions we'll see in the next few years will turn this task into simple data-in-data-out software components, much like the kind we have to deal with sequence alignments.
And now, back to the real world!
Addendum: My talk went very well 🙂
And here are my slides with a preview below.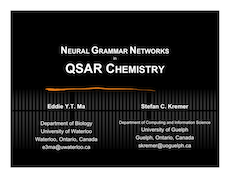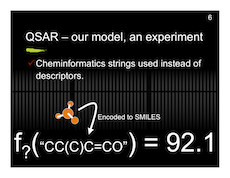 Warning: This post is highly non-sequitur– it's late at night and my brain is full of science.
Wow! I'm learning a lot and having a blast– I've met a lot of people and have managed to fill the entire day with workshops and tutorials. The venue is convenient, being right in a hotel (Hyatt).
To be more precise, the conference isn't really in Washington. It's in Bethesda.
My talk hasn't come up yet, but my slides are 100% done– I just have to review them until I start to twitch uncontrollably. Today was the first day filled with talks, so I'm feeling a bit light headed and needing of sleep to digest away all of the information.
One key thing I want to take home to my current project is the use of tetrahedral tessellations called simplices to express protein topology and structure– there's something very useful about that when searching for regularities and especially when dealing with stability.
Aside from going to workshops, each attendant is asked to fill in a ballot to indicate which of the posters on display are the best of show. We get to nominate three– and I've chosen mine for today. For me, it was an easy choice to pick the top two while the last nominee was originally tied. An additional poster show will start on Nov. 3rd.